Welcome! Families Connected is a group practice in Baltimore County, born out of the hearts of two social workers who've spent their careers helping individuals and families be their healthiest selves.  Starting in child-welfare and growing to serve the community as a whole, Melissa Lenet and Angie Quinn are dedicated to assisting you or your family with expertise, understanding, and partnership.
Families Connected was founded in 2009 by Angie Quinn and Melissa Lenet. After spending a decade working in foster care, Angie and Melissa created Families Connected to offer specialized support that is both trauma-informed and understands the complexities of foster care and adoption. In the decade since, Families Connected has grown to include services to the larger community.  Individuals and families seeking support for any number of personal pursuits or life circumstances have found invaluable partnership in Families Connected.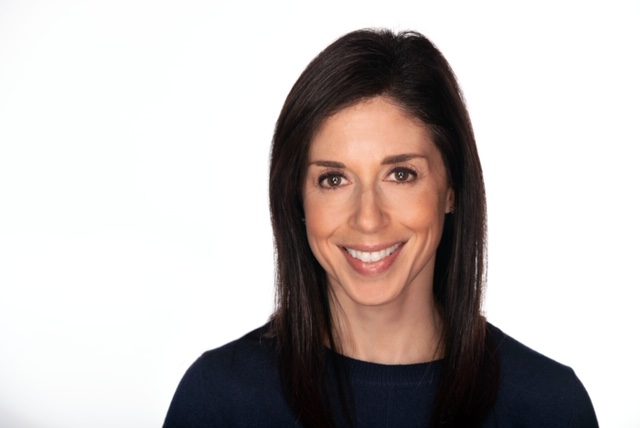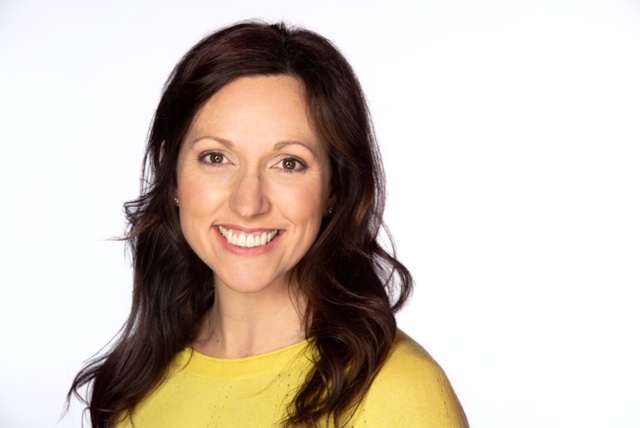 Melissa began working in the field of adoption and foster care in 1999. She began her career at the Kennedy Krieger Institute's Therapeutic Foster Care and Adoption Program, providing attachment and adjustment-related counseling to families in all stages of the foster and adoption processes.  In 2009, Melissa co-founded Families Connected to provide specialized care and continuing clinical support services to foster and adoptive families across the state of Maryland. In 2013, Melissa completed a Trauma Certification Program through the Ferentz Institute.
After more than a decade of working with foster and adoptive families, Melissa expanded her practice to include addressing the needs experienced by all individuals and families.  These include grief and loss, depression, difficulties managing day-to-day transitions, and professional burnout.  She views therapy as a collaborative approach to emotional and psychological healing, building on clients' strengths and gaining new insights and skills to achieve their goals.
In addition to her direct clinical work, Melissa facilitates numerous monthly parent support groups to the foster and adoptive community throughout the state.  Melissa is trained in mediation and has experience developing family plans using a partnering in parenting model. She is trained in Mental Injury Assessments, supporting families and agencies through the screening, assessment, and follow-up processes.  She uses a strengths-based model to identify treatment needs for both the families and children and makes recommendations for continuing clinical services.
Melissa earned a Master's Degree in Social Work from University of Maryland School of Social Work, and graduated cum laude with a BS in Psychology from the University of Maryland, College Park.  She resides in Baltimore County with her husband and two sons.
Angie began her career in treatment foster care with the Kennedy Krieger Institute. Interested in furthering her expertise in adoption, she received a Post-Graduate Certificate in Adoption Therapy from Hunter College School of Social Work in 2007.  In 2009, Ms. Quinn co-founded Families Connected in order to provide highly specialized support to the foster and adoptive families of Maryland. In 2013, Angie completed a Trauma Certification Program through the Ferentz Institute.  Following years of clinical work with foster and adoptive families, Angie expanded her practice to include those outside the foster and adoptive communities.  Her understanding of healthy family systems and expertise in trauma and attachment offer benefit to all families and individuals seeking support.  Her particular areas of interest include providing psycho-education and parenting support to families impacted by transition or trauma and using a strengths-based, non-pathologizing approach with clients seeking to heal from early childhood trauma.
In addition to her clinical work, Angie is dedicated to increasing the trauma-competence of those working with children and families.  She is a prolific and active trainer, providing educational opportunities and clinical case consultation across the state of Maryland for public and private child-welfare agencies and school systems.  Angie has also served as an expert witness for the state of Maryland with testifying experience in attachment and early childhood trauma.
Angie is the mother of two wonderful children and is the daughter of two wonderful families, one by birth and one by adoption. As an adult adoptee, Angie brings both her professional knowledge and personal experience to her practice. Angie lives in Baltimore County with her husband and two children.
Kelly Evans is a Licensed Clinical Professional Counselor, Board Certified Behavior Analyst, and Licensed Behavior Analyst.  She also is a Nationally Certified Counselor and a member of NBCC and LCPCM as well as MABA.  She earned a B.A. in psychology from UMBC and a M. S. in Counseling Psychology from Loyola University Maryland.  She recently completed a Master's Certificate in Applied Behavior Analysis from Ball State University.  Kelly is certified as an Anger Management Specialist by the National Association of Cognitive Behavioral Therapists as well as recently becoming certified in Life Space Crisis Intervention.  She joined the Families Connected, LLC practice almost 2 years ago and had developed expertise in foster care and adoption.  Kelly has experience working with clients diagnosed with depression, anxiety, mood disorders, behavior issues, and those who have experienced trauma as well as helping clients improve coping strategies, problem solving skills, and adjusting to life transitions. She uses a combination of cognitive behavioral, expressive, and client-centered therapy techniques to achieve the best outcomes for her clients.  Kelly currently lives in Harford County with her husband and two children
Heidi Diliberto is a Licensed Clinical Professional Counselor, a Licensed Clinical Professional Art Therapist (Registered and Board Certified Art Therapist), an approved Counselor Supervisor, and a Certified Clinical Trauma Professional.  Following her undergraduate degree in psychology from Towson University, Heidi earned a Master of Arts degree in Art Therapy from Marywood University and then completed additional post-graduate clinical requirements at Loyola University to become licensed as a counselor in the State of Maryland. Heidi has 15 years of experience in the field of mental health and art therapy. Heidi's clinical experience includes outpatient clinic, inpatient psychiatric hospital settings, and school-based settings. She has had experience working with diverse populations, specializing with children and adolescents. Her therapeutic approach involves the use of art therapy, play therapy, Cognitive-Behavioral therapy and includes a strength-based approach to meet the needs of her clients. She believes strongly in the therapeutic relationship and the ability to help clients heal through a strong rapport based on trust and empathy. She provides a safe, non-judgmental environment to allow clients to feel comfortable in working together to establish realistic, attainable goals for treatment.
Tracy began her career as a secondary social studies teacher in Baltimore County Public Schools. Throughout her years of teaching, Tracy noticed that some students were not present for instruction and learning because of unmet emotional needs. To learn more about meeting these needs, Tracy received her master's degree in Clinical Counseling from Loyola University. Her clinical internships included Johns Hopkins Adolescent Intensive Outpatient and The Chrysalis House, a women's drug and alcohol rehabilitation facility.  Since receiving her counseling license in 2014, Tracy has worked both as a teacher and as a private practice counselor. Believing in the healing power of healthy relationships, she has served as an achievement coach and mentor to middle school students in a Baltimore City after-school program and created a mentoring program for a school in Baltimore County.
Tracy completed her certification in Mindfulness Based Stress Reduction for Teens from Mindful Schools in 2017. She integrates mindfulness practices in her clinical work and facilitates mindfulness workshops for teachers, parents, social workers, and administrators in local public school systems. Tracy also is trained in Equine Assisted Psychotherapy, spiritually-integrated psychotherapy, and nature therapy.
In her clinical work with adolescents and adults, Tracy believes that given a safe environment, authentic connection, and the necessary therapeutic tools; clients can access their inner wisdom to integrate their pasts, create their futures, and live in the present moment.
Our Office
Families Connected is conveniently located less than 1 mile from I-695 in Lutherville.
Please call or email for more information or to make an appointment: